Rolex at Deacons
Our History
Deacon & Son Ltd in Swindon, was founded as a jewellers, watch & clock makers by George Deacon in 1848 and remains a family run business now in its sixth generation. We are proud of our heritage and maintain the traditional values which offer our clients the best service and timepieces.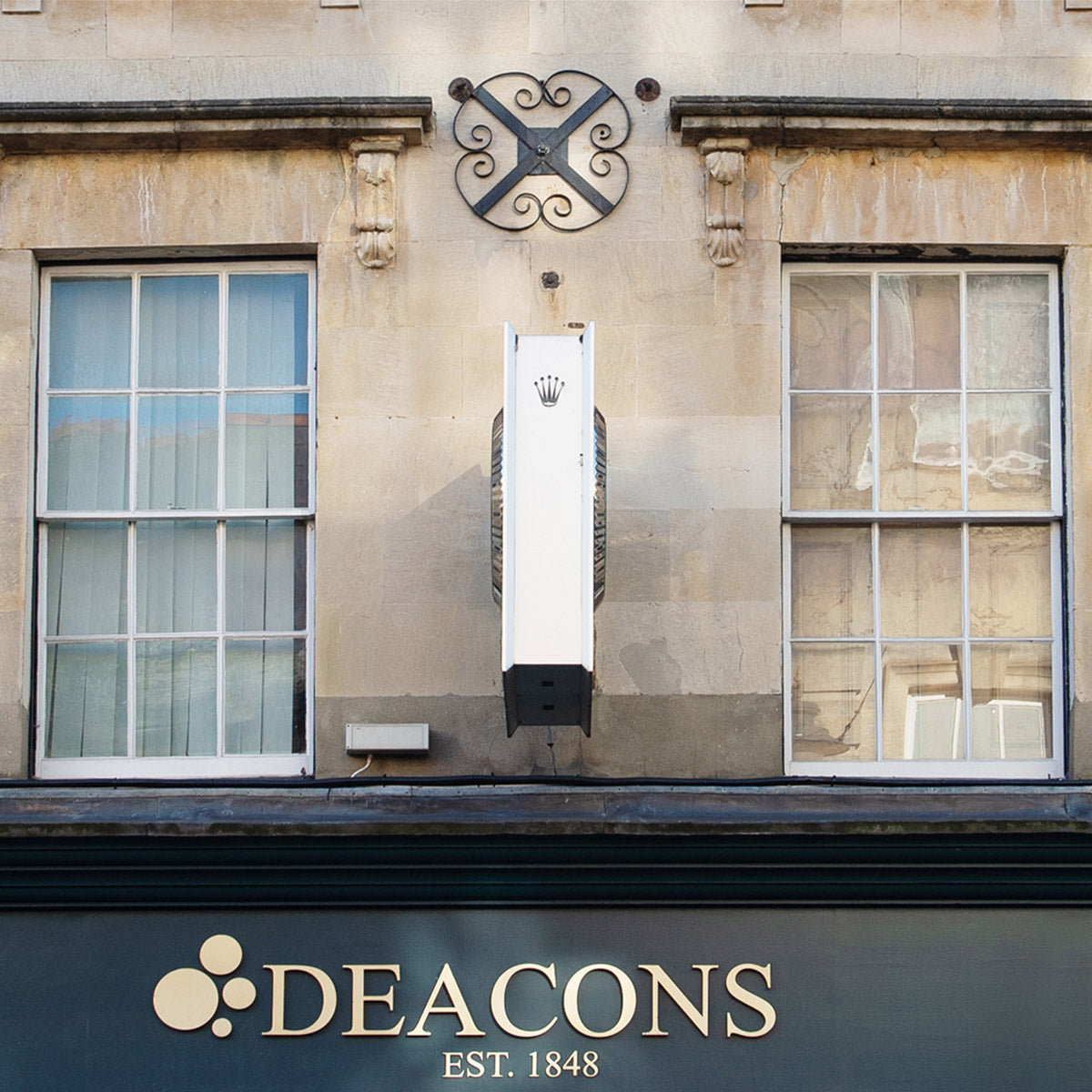 A Journey in Time
The Great Western Railway played a key role in expanding Deacon & Sons long association with clocks and watches.
Our Swindon store was established in the mid 19th century, motivated by the award of acclaimed GWR timing contracts. Our flagship store and Rolex showroom remains in the same Georgian building today.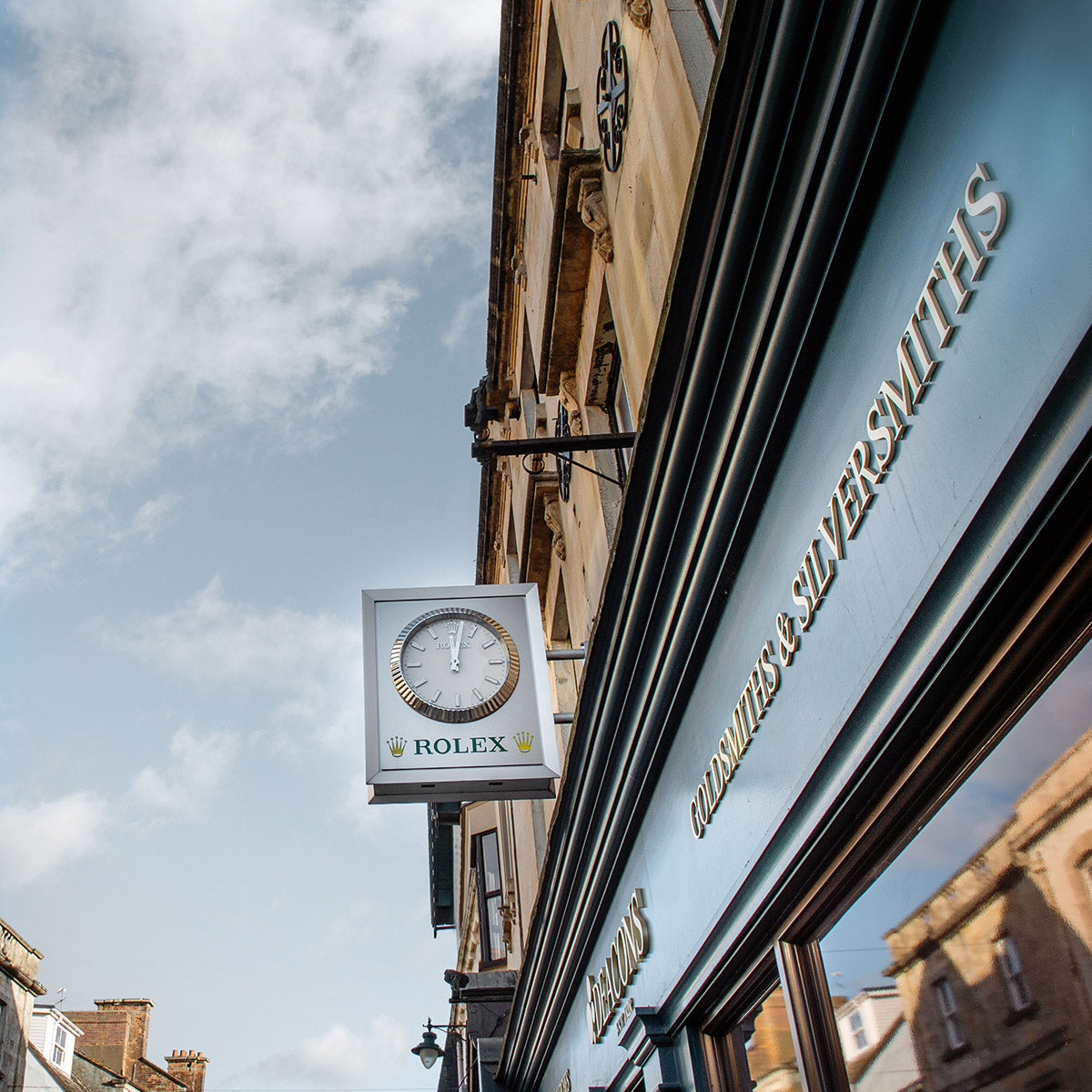 Deacons & Rolex
Our partnership with Rolex dates back to the 1950s and we have been honored to serve this prestigious watch brand ever since. 
Our showroom is based in historic Wood Street in Swindon Old Town, with our iconic Rolex clock taking centre stage on our Georgian shopfront.
TIMELESS HERITAGE
Time and timepieces have shaped our history. Rolex watches, forever timeless, add to our rich heritage.
We invite you to visit our showroom for a first class Rolex experience.